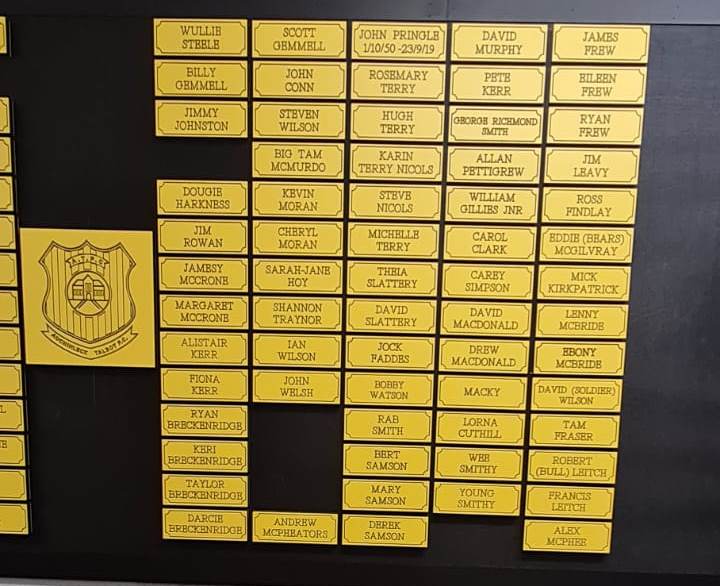 TALBOT WALL
Fans can have their name or the names of loved ones inscribed on Club Coloured Black & Gold Bricks, on a one name one brick basis costing £28 inclusive of a certificate of inscription.
The Board for the Talbot Wall is now in place with the first batch of Bricks fixed.
Due to the tremendous demand from our fans we will NOW accept names for the TALBOT WALL FINAL BATCH .
All proceeds will go towards our Development Fund that supports the various ongoing improvements at Beechwood Park.
Contact Henry Dumigan on 07929525494 or [email protected] for enquiries.