Ross Smith collected four of the five Man of the Match Awards for his tireless work throughout the match and for his assist in the goal which was scored by Connor Boyd who picked up the fifth MOM award. The club wishes to thank all our match sponsors.
The Anchor Bar Award was won by Ross Smith and presented by Neil McLean.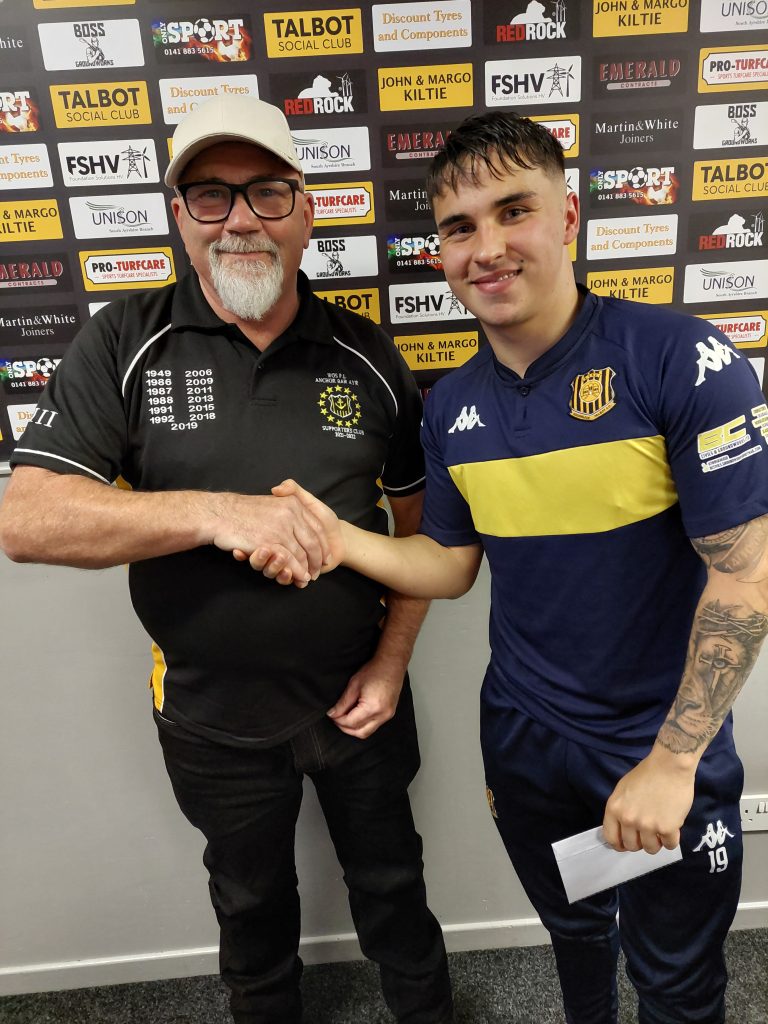 The Old Crocks' Man of the Match was Ross Smith and presented by Max Kuberski.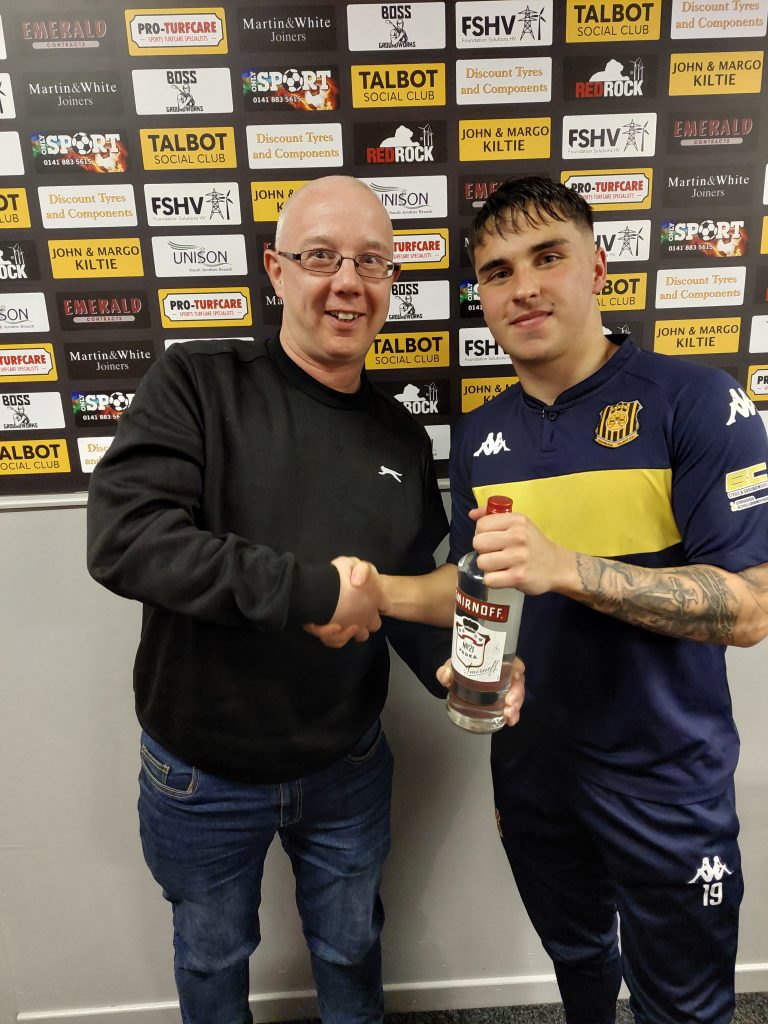 The Mauchline Bowling Club Award winner was Ross Smith and he was presented by Liz Watson.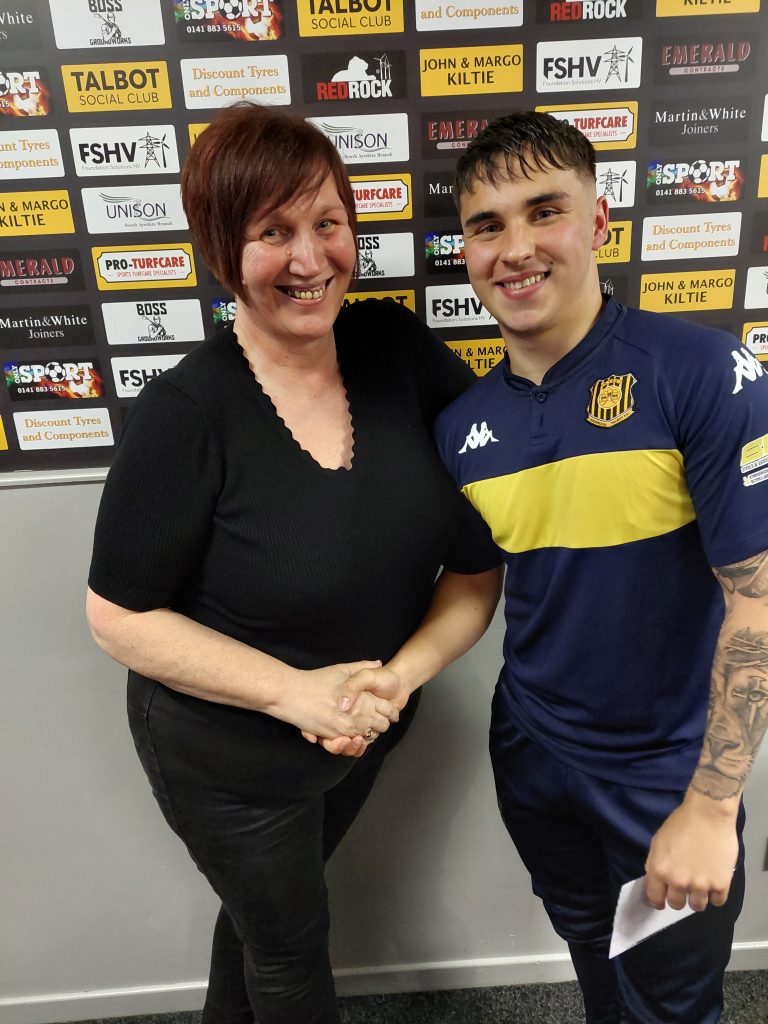 The Loons also picked Ross Smith as their Man of the Match and the presentation was made by Stan Noble.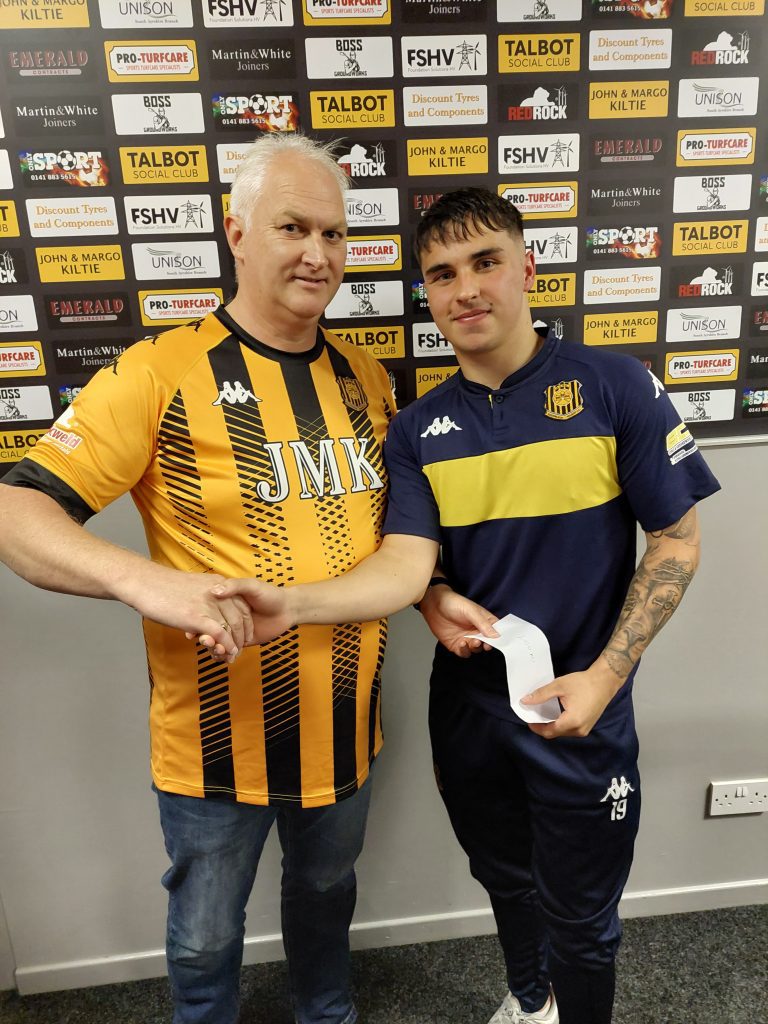 The Bc Civils Groundworks Ltd award was won by Connor Boyd and presented by Bobby Campbell.