Prior to kick-off of the recent Kilbirnie Ladeside league game, Jacqueline Derby of Firstsight Opticians presented their Player of the Month Award for November to Dwayne Hyslop (see below picture).
Auchinleck Talbot wish to congratulate Dwayne on receiving this award and we would also like to thank Firstsight Opticians for their continued support, which is greatly appreciated.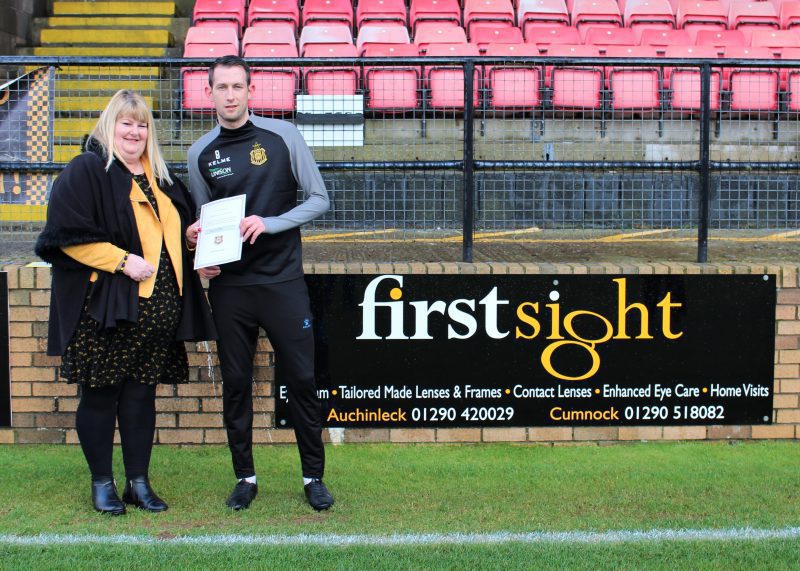 PHOTOGRAPH BY PAUL FLYNN.