v
Report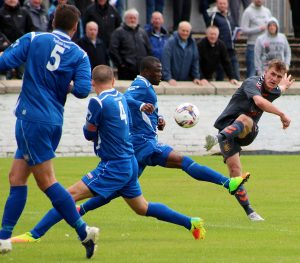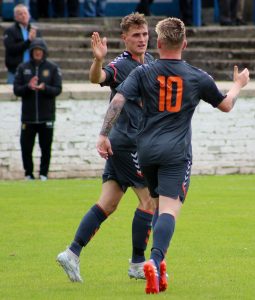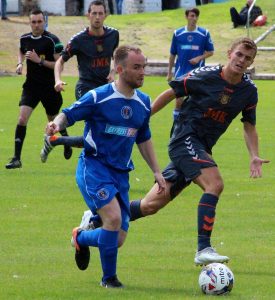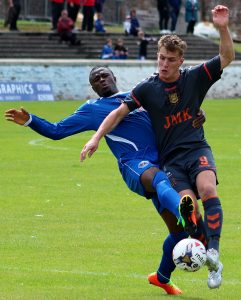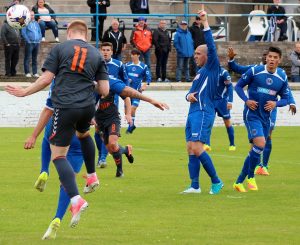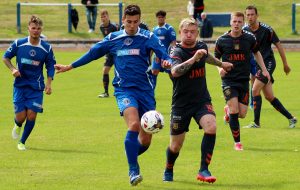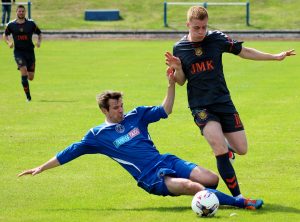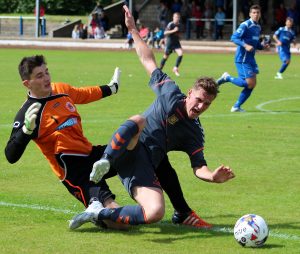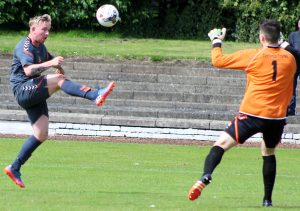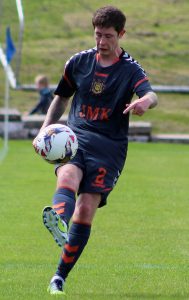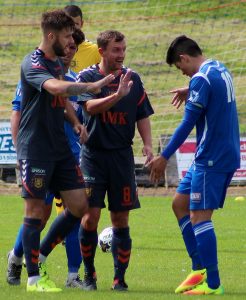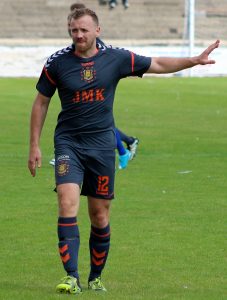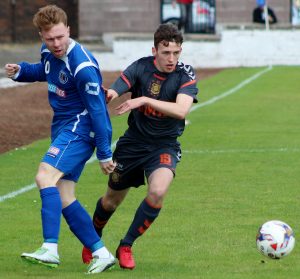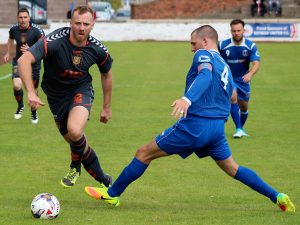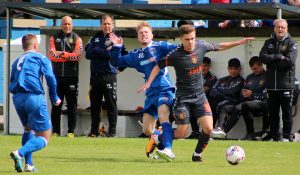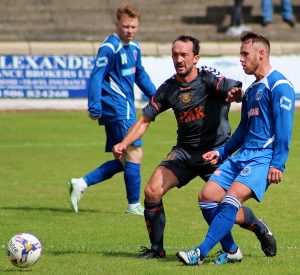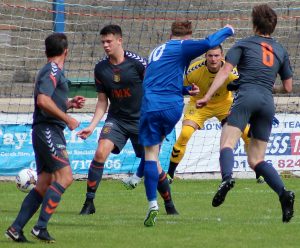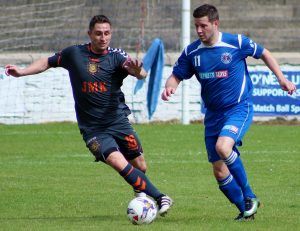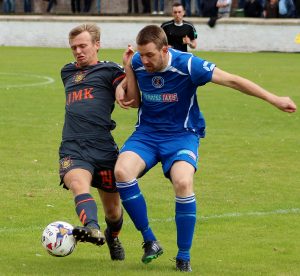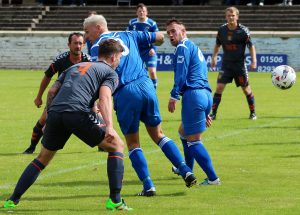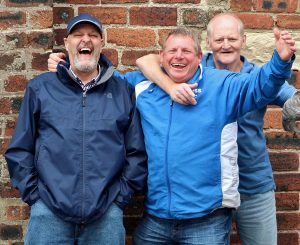 Talbot traveled to Bo'ness to provide the opposition for the Will Snowden testimonial match to celebrate the popular Englishman's decade at Newton Park. A decent crowd had gather for the match and although classed as a testimonial match it proved to be a good workout for Talbot where the full squad was given some match time.
A strong wind hampered most of the match which was also interrupted by some squally rain showers, and throughout the game the ball was over or under hit.
Talbot started on the front foot and Kemp fashioned a chance but hit his shot weakly into the arms of the keeper. the same player set up Shankland after he had robbed a defender but Shankers squandered the the chance when he made a fruitless pass into nowhere.
The deadlock was broken in the 25th minute when Graham Wilson pounced on some poor defending and as he homed in on goals the expected shot didn't come as the forward checked onto his other foot, deceived the defence and curled a fine shot into the corner of the net.
The weather was definitely spoiling the match as it bogged down in the middle of the pitch. On 26 minutes Talbot were dealt a blow when Liam Weir limped off but he was replaced by the experience Ross Harvey. Right at the end of the first half Shankland nearly doubled Talbot's lead with a cheeky lod that just went over the bar.
At the beginning of the second half Talbot made eight substitutions and added another ten minutes later. in fact Brian Hewitt replaced Andy leishman in nets with 15 minutes to go making ten substitutions in total.
The second half was an even affair but Talbot should have added a few more when Glasgow headed a McIlroy cross over the bar when it was easier to score and the striker was unlucky to get on the score sheet in the dying minutes but the keeper somehow blocked his shot.
The home side did have a few efforts on goal and it took a one handed save from Brian Hewitt to keep Talbot in the lead.
All in all Talbot can be pleased with the outing and the win should set them up for the visit of Glenafton.
TALBOT: Leishman (Hewitt 75), Armstrong (Lyle 45), Pope (Whyte 57), Pettigrew (White 45), Weir (Harvey 26), S,Wilson (Thompson 45), Hyslop (McCracken 45) Latta (Glasgow 45) G.Wilson (Pooler 45), Shankland (McIlroy 45) Kemp (McPherson 45).
Details
| Date | Time | Season |
| --- | --- | --- |
| July 29, 2017 | 14:00 | 2017/18 |
Results
| | | | |
| --- | --- | --- | --- |
| Bo'ness United | 0 | 0 | 0 |
| Auchinleck Talbot | 1 | 0 | 1 |
Bo'ness United
| Position | Goals | Assists | YC | RC |
| --- | --- | --- | --- | --- |
| | 0 | 0 | 0 | 0 |
Auchinleck Talbot
| Position | Goals | Assists | YC | RC |
| --- | --- | --- | --- | --- |
| | 0 | 0 | 0 | 0 |