It is with great sadness that the club announces the passing of Hugh McDonald who many of us will remember as the club trainer and coach during the Willie Knox era. Hugh was an exceptional person who was loved by the fans and players of the club.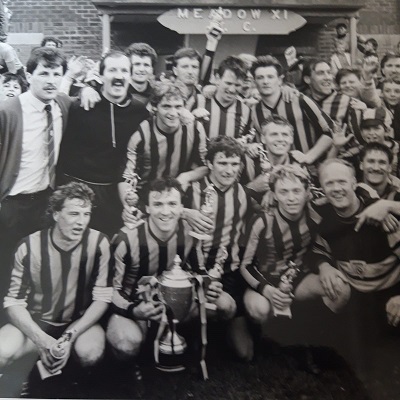 He will always be remembered sitting in the dugout with Knoxy as the pair were known as a Junior football double act.  He was part of the club's history and his involvement in the rise of the Talbot in the late 70's and then on to the record breaking "Three in a Row" will never be forgotten.
The club would like to pass on their condolances to Hugh's family in this time of sadness.
Picture: Hugh bottom right.