Talbot face Cumbernauld this Saturday in a game we desperately need to win to keep our top spot in the league title race and this will see us come up against two ex-Talbot players Danny Boyle and Klark Thomson. Boyle will be remembered for his transfer request from Beechwood, While Thomson was a raw youngster when he joined the Bot.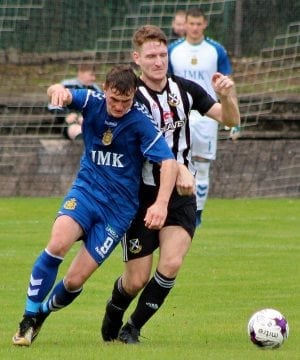 The "Nauld" have been impressive so far this season except for two poor results where they went down 4-0 to Largs and were spanked 5-1 by an indifferent Pollok side. However they have enjoyed some decent wins over Cumnock, Hurlford and Troon as well as a share of the points at Clydebank.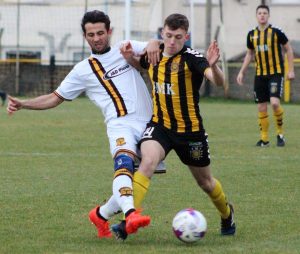 Under the leadership of rookie manager Tony Fraser and his assistant Chris Zok the Guys Meadow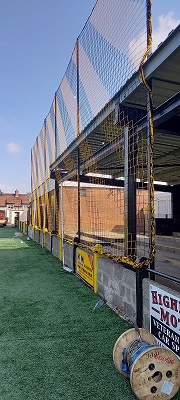 side have enough about them to beat the dreaded drop, and showed this last week when dumping Kilbirnie out the Scottish Cup.
The match will be officiated by referee John McKendrick and his assistants David Miller and Gavin Cousar. Beechwood will have its new safety nets behind each goal in operation, but hopefully the only nets called into action are the one's behind the Cumbernauld keeper.
Match Sponsors – Lex's Driving School; Jimmy Ferguson and Friends; David and Helen Gray; Loons Supporters Club; Mauchline Bowling Club
Matchball Sponsor – Emerald Contracts
Club Host – Kenny Paterson
CROWD CONTROL PROCEDURE
the following measures will be implemented to ensure the safety and enjoyment of all who attend the above match.                                                                      
AUCHINLECK TALBOT SUPPORTERS will occupy the Stand, the Terracing from the Stand to the Clubhouse, the Coal Road and Main Street Terracing up to the segregation point on the East Terracing.
AUCHINLECK TALBOT SUPPORTERS are asked to enter and exit the ground by the SOCIAL CLUB GATES 1 & 2.

CUMBERNAULD UNITED FC SUPPORTERS will enter and exit BY NUMBER 6 & 7 GATES AT THE MAIN STREET END OF THE GROUND. On entering the ground access will be allowed for the CUMBERNAULD UNITED FC SUPPORTERS to occupy the Terracing behind the Main Street End Goals to the North End of the Stand.
DISABLED ACCESS WILL BE AVAILABLE AT THE SOCIAL CLUB GATES.
DISABLED, LADIES & GENTS TOILET FACILITIES AT COAL ROAD END OF THE GROUND.
CATERING FACILITIES
Both AUCHINLECK TALBOT FC and CUMBERNAULD UNITED FC, supporters are welcome to use the Club's catering facilities but are asked to return to their designated areas once served.
AUCHINLECK TALBOT FC SUPPORTERS SOCIAL CLUB
Access to the Social Club will be open to members and invited guests only.
ADMISSION: ADULTS £7.00 — CONCESSIONS £4.00. SEASON TICKETS VALID
GATES WILL OPEN AT 1.15PM AND CLOSE AT 2.15PM UNTIL THE END OF THE GAME.
SHOULD YOU REQUIRE TO EXIT THE GROUND DURING THE GAME PLEASE CONTACT A STEWARD.
Spectators are asked to get along to the match early to avoid any delays, and if possible have the correct admission money.